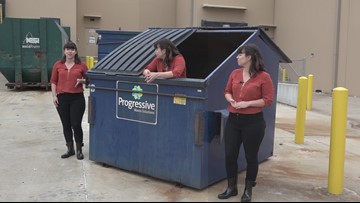 Dumpster diving is something Sarah Byrd started doing over a year ago.
"It was something my sister and I had discovered on YouTube," she said.
Her first time diving she found a straightener and a hair dryer with the cords cut.
"All I had to do was repair the cords and they were perfectly fine," Byrd said, and that's not all she's found. "I have found a lot of different stuff from cosmetics that you can sanitize to used furniture."
Just be careful, Byrd recommends wearing gloves, long pants, and boots.